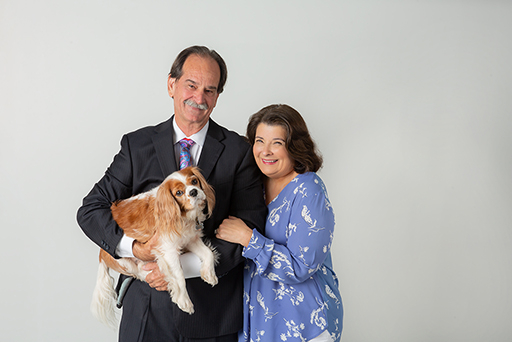 Ken Cooper has been a practicing lawyer, an economics lecturer, an activist, and a volunteer to name a few—but the first thing his friends and family will tell you is that he's never wavered in his love for or commitment to the city of Fort Lauderdale.
Ken Cooper was born in Miami but raised in Fort Lauderdale. He grew up just a few miles from where he lives today with his wife, Paula, his son, KC, and their beloved pets. After graduating from South Broward High School, Ken attended Broward Community College, followed by the University of Florida, where he majored in business administration. During his undergraduate studies, Ken became a prominent speaker, frequently placing in national debate competitions and speaking to prominent business groups on behalf of one of UF's most prestigious leadership societies.
Upon completing his business degree, Ken returned to Fort Lauderdale to work as a banker at Hollywood Federal Savings & Loans where he managed the world's largest telephone bill payment system and implemented the most expansive proprietary ATM system in the world. During this time, he also lectured at the Symposium of Electronic Fund Transfers to the Presidents, CEOs, and Vice-Presidents of Fortune 500 companies. From 1978 to 1985, Ken taught economics courses at Broward Community College, the Savings and Loan Institute, and the Insurance Institute – demonstrating his aptitude for public speaking and his passion for business and economics.
Following his work as a banker, Ken returned to school to earn his law degree from Nova Southeastern University's Law School. While pursuing his law degree, Ken worked extensively on and presented an environmental law paper concerning the legal and environmental risks and consequences regarding the failure to enforce environmental regulations against the offshore oil well rigs. Writing this paper inspired Ken to start a lifelong fight for financial responsibility and candidness in business. In that same period, Ken's ability to unite people began to truly shine; when he presided over Nova's chapter of Student Trial Lawyers, it grew 2500% – from 5 to 130 students.
After law school, Ken started his own law firm in 1983 and has since served as lead counsel in over 1,000 civil litigation cases and has drafted over one hundred federal and state appeals. Ken's passion for ethics led him to serve as the Chairman and Vice-Chairman of the Florida Bar Grievance Committee where he governed the ethical behavior of attorneys practicing in Florida. He aims to bring this commitment to honesty and integrity to Fort Lauderdale's City Commission as Mayor.
A champion of the people, Ken served as President of the Las Olas Homeowners Association for many years striving to improve and support his neighborhood, and the community he loves. He volunteered extensively as a Guardian Ad Litem in Broward County where he acted as a child advocate, tenaciously fighting to protect children's rights. The family also regularly attends St. Anthony's Catholic Church, where Ken is a parishioner. His hobbies include scuba diving, water and snow skiing, golfing, basketball, football, softball, and restoring his 1971 Jaguar XKE Convertible and a 1968 440 GTX.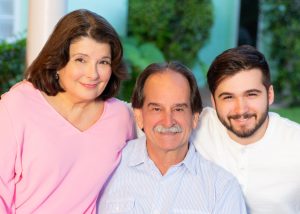 Political Advertisement Paid for and Approved by Kenneth D. Cooper for Mayor